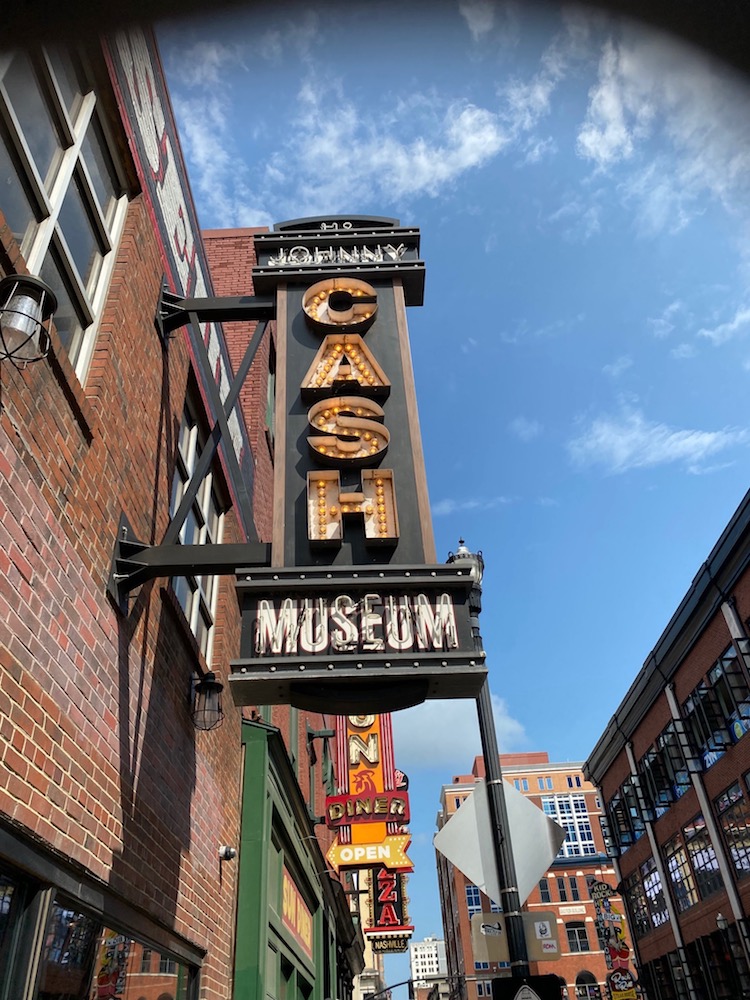 There's about 17 million people per year coming to visit Music City. WHAT?!?
So, there's really no need for us to encourage you to come to Nashville, but we do want to make sure you know how to maximize your time once you're here! After 130 podcast episodes on southern culture, it was time we shared our best recommendations for a weekend in Nashville; our family's hometown since 1970!
You can listen to the full "Visit Nashville – Weekend Edition" episode of Steel Magnolias Podcast here.
Season 3. Episode 28: VISIT NASHVILLE: WEEKEND EDITION – also available on Apple, Spotify, etc
For starters, the great thing about visiting Nashville is how easy it is to get here! Did you know that it's one of only six cities where 3 interstates connect; over 40% of the US population lives within 600 miles of Nashville (Source: https://www.visitmusiccity.com)
Nashville is quite the A+ student when it comes to awards. Here's a few just from the last 6 months:
WHERE TO STAY
If you're here for just the weekend, centrality is key. Therefore, we have recommended only hotels that are in downtown and focused on those that are even walkable to many attractions.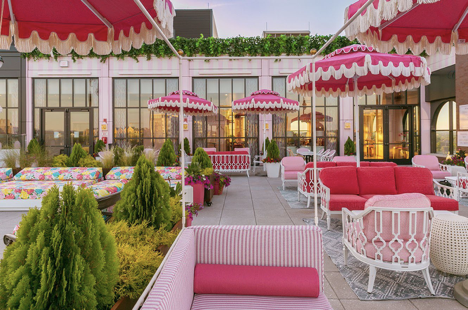 White Limozeen: The Graduate's Roof Top Bar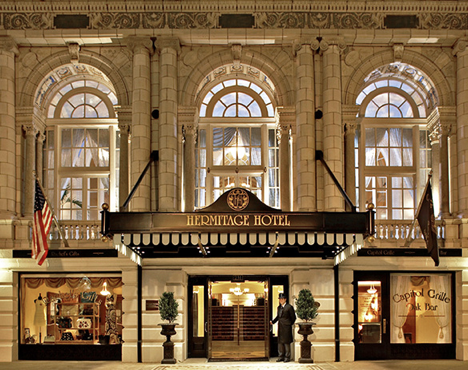 The Hermitage Hotel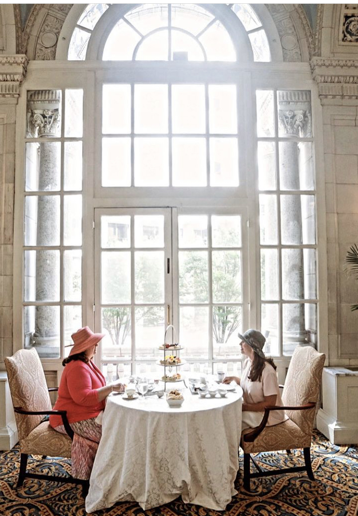 Afternoon Tea at the Hermitage Hotel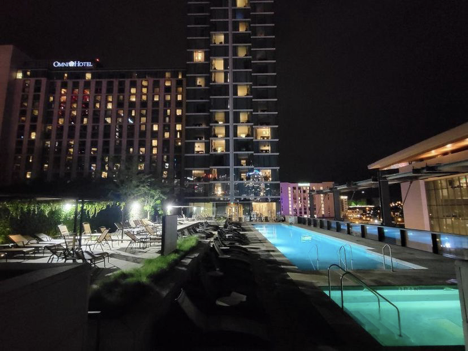 The Omni Hotel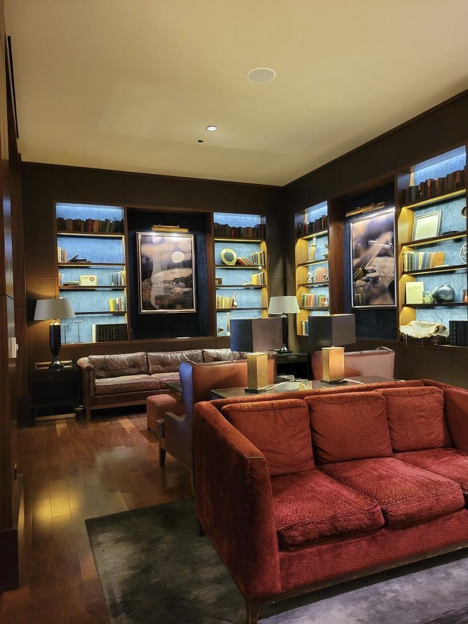 Inside the Omni Hotel
The Hermitage Hotel: Opened in 1910, this was Nashville's first million dollar hotel, and they are still at the top of their game for providing luxury. They've checked in legends like Babe Ruth, John F. Kennedy, Patsy Cline, and Johnny Cash. 122 gorgeously decorated, pet-friendly rooms and suites.
If you're familiar with our podcast, this is the hotel we featured last summer in our Women Get the Vote episode — The women's suffrage movement reached it's successful conclusion in 1920 when The Hermitage Hotel was the national headquarters for both pro- and anti-suffrage causes.
We're excited to offer our listeners 10% off your stay at the Hermitage Hotel with promo code: PODCAST. (we are an affiliate and legally have to tell you that)
The Graduate: If you're coming with girlfriends, this is your spot! Located slightly away from proper 'downtown' you are still a short Uber ride from the honky tonks and museums but the charm of this place is too good not to mention! Tons of photo opportunities. The Dolly Parton themed White Limozeen roof top bar, is an already-decorated girls weekend. All you have to do is show up!
The Omni: This is a stunning hotel that's VERY central to Broadway and other happenings. Great lounge in the lobby that is fun year-round. This is a great option.
TRANSPORTATION
If you are going straight from the airport to a downtown hotel and here to party all weekend, then you'll do just find with a ride share service to get around. But for all the other scenarios, we suggest renting a car. We're a driving city. Things are spread out and if you're wanting to hit lots in one weekend, then rental it is.
ENTERTAINMENT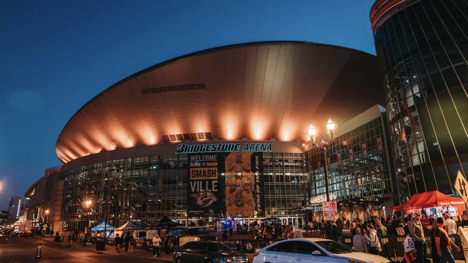 Photo by Chait Goli on Pexels.com
Walking down Broadway is entertainment by itself. It's a very Nashville moment to experience the neon lights and incredible singers on every corner. And I'm being serious when I say that… the talent runs deep among house bands around here.
Couple of places to definitely pop in if you're interested: Robert's Western World (aka Robert's) and Tootsie's Orchid Lounge (aka Tootsie's.) Tootsie's Orchid Lounge, a Nashville country music institution and world-famous honky-tonk, has operated across the alley from the Ryman almost continuously since 1960.
Famous for many reasons, but mostly from the time of the Grand Ole Opry being held at the Ryman…where do you think these artists went for a drink before, during or after the show? Tootsie's!
Station Inn: A small, legendary bluegrass club that is where you're gonna most likely run into some serious musicians. Artists jam and invite very famous guests on stage here quite often. The Station Inn is located in a neighborhood called "The Gulch."
Bluebird Cafe: The mecca for a songwriter. Writer's night is Sunday night and people line up hours in advance. This is a SMALL venue, but similar to Station Inn, you never know who will jump up on stage.
The Grand Ole Opry: the weekly country music broadcast from Nashville and includes a range of entertainers in a 2 hour show. We did a whole episode on the Grand Ole Opry so take a listen to that before you make a visit Shows are Tuesdays, Fridays and Saturdays at 7. You may not know the full line up until closer to the event date. Tickets are $60 and up. This is an incredible Nashville experience! Put it in your plans!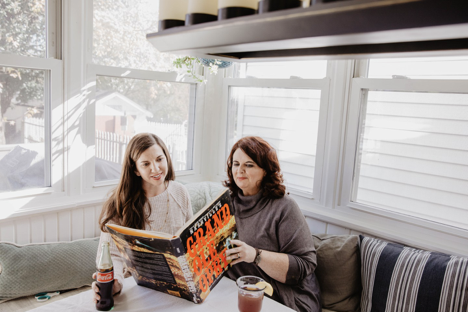 MUSEUMS
For goodness sake, you are in music city so learn about some of the music history here!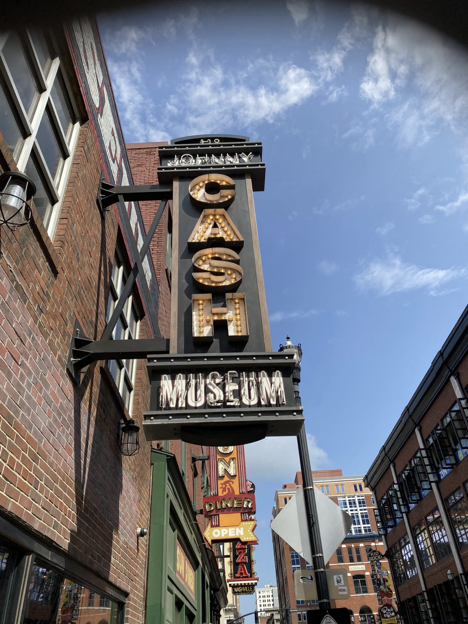 OPTION 1: For a limited time you can have the JOHNNY & JUNE EXPERIENCE! $40/person you can get BOTH a self- guided tour of the backstage at the Ryman Auditorium, including a photo op on stage AND admission to the Johnny Cash museum where you'll see Johnny Cash's life through the lens of costumes, letters, artwork and more. So you save about $7 by booking together. But if you're pressed for time just pick one.
RYMAN AUDITORIUM is one of the most special venues to see a show, but even if you don't get to see a show there it's a great place to see the stage where legends have played. The self-guided tour is newly updated, as is the property! Your tour begins with the all new Soul of Nashville immersive theater experience and includes all new exhibits with videos featuring hosts Charles Esten, Marty Stuart, Nicole Kidman, Ricky Skaggs, Robin Roberts and Trisha Yearwood.
OPTION 2: FOR THE SUPER COUNTRY MUSIC FAN – Visit THE COUNTRY MUSIC HALL OF FAME
Explore the stories and stars that shaped country music history. Filled with personal artifacts, instruments, stagewear, and more, our exhibitions span from country music's pre-commercial roots through to its vibrant life today. Tickets for museum only are $25.95
Hatch Show Print Tour — Hatch Show Print is one of the country's oldest working letterpress shops. The shop is widely known for the colorful posters and handbills they have produced over the years for legendary musicians such as Johnny Cash, Hank Williams, and Elvis Presley.
Experience the Country Music Hall of Fame and Museum AND the Hatch Print Show Print Tour $49.95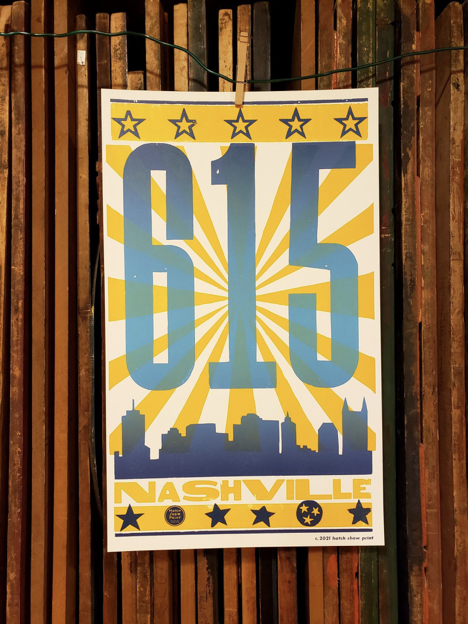 WHERE TO EAT
We are now a culinary hot spot, so we are going with the classics for our recommendations. 50 restaurants have opened so far this year so if you are wanting the latest, hip, chic-only places, then this is not your list. For our full 'hot chicken soapbox' you'll want to listen to our Nashville podcast episode.
Arnold's – we did a full episode on Meat and 3's, where we outlined more about Arnold's and others. If you want good country food this is your place (lunch only!)
Loveless Cafe – Make this your Sunday morning big breakfast spot! This is not downtown and is about 20 miles west of the metro area, but this is where you'll get an authentic biscuit! The souvenirs are perfect to pick up all your gifts to take home. Think jams, biscuit mix, tea towels, t-shirts, and country kitchen decor.
Peg Leg Porker / Edley's / Jack's BBQ – all of these are in different neighborhoods and are great BBQ!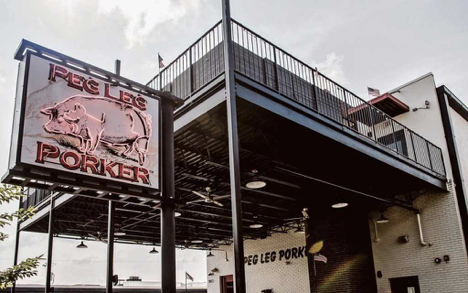 Capital Grille & Oak Bar – Oak Bar was originally opened as a private gentleman's club in 1910. Today, the Oak Bar is known for its extensive 208-bottle Bourbon Library; if there has ever been a bourbon you wanted to try, they have it!
The Southern Steak & Oyster – This place is consistently good. Huge oyster menu. Categorized as authentically southern adventure with a twist, for example, hot chicken salad or southern fried egg sandwich. Fun cocktails too!
Rolf & Daughters – homemade pasta in the neighborhood we call Germantown. This is an Italian Foodie paradise! They are self-described as "industrial-chic." Communal tables give you a little bit of the southern hospitality vibe that we are so good at in the South.
Henrietta Red – also in the Germantown area, which is just north of downtown proper. This chic restaurant is the dream realized from Nashville-native and chef Julia Sullivan. Delicious seafood offerings. Also perfect for Sunday Brunch!
5th & Broadway – if you're staying at the Renaissance Hotel you will be able to walk right into this massive (brand new) development. This is Nashville's largest mixed-use development ever created, combining restaurants, shops, office space, and entertainment. This is also right next to the new National Museum of African American Music.
The Farmer's Market – if you like authentic, ethnic foods. You will have lots of choices at the Nashville Farmer's Market. This is right next to our bicentennial mall which offers a free splash pad/fountains in the hot months for the kids (and adults) to run around. You could easily tag on the (free) State Museum too!
Puckett's – because these recommendations are for a weekend in Nashville, and we don't get to bring you down to Franklin where we live, this is our effort to sneak in some charm of Franklin into your stay. There is a Puckett's on Church St. in Downtown Nashville, so go! They have great burgers, very family-friendly, bbq, cobblers, yummy daily specials!
PHOTOS
This is important to some more than others, but must be shared!
The John Seigenthaler Pedestrian Bridge – best shots of downtown, beautiful walk, lots of engagements happen here!
Bobby Bones' List for Best Spots for Photo Ops in Nashville is on point so that link is HERE.
Nashville Guru's Mural Guide – there are lots and lots of murals so before hoping that you happen upon a good one, check out the full list HERE.
L.A. Jackson's – best rooftop for photos! This is the rooftop bar at the Thompson Nashville hotel.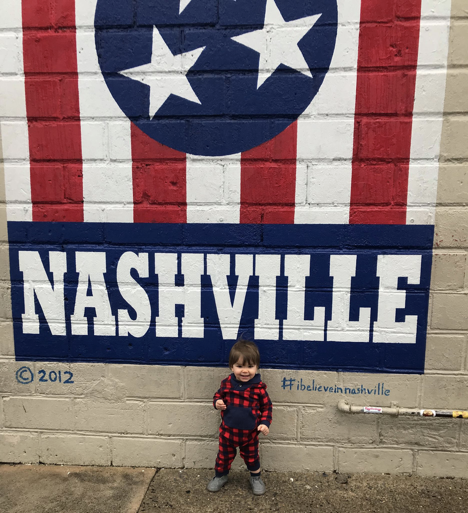 Even babies need photos with murals
SHOPPING
First we'd send you to the 12 South neighborhood…. Called that because it all sits on 12th Ave South. There you can find:
Reese Witherspoon's boutique with women's clothing: Draper James… expect hospitality at the door with an offer for sweet tea while you shop!

Hank Williams Jr.'s daughter Holly Audrey Williams owns one of my favorite stores in Nashville: White's Mercantile… a modern day general store with lots of vintage throwbacks and southern goods

Imogene + willie – custom made jeans which have been referred to as a denim purist's dream
Very, very Nashville spot: Project 615 for great t-shirts that locals wear.
The Grand Ole Opry shop – full of great souvenirs, and lots of vinyls (even current ones).
Rachel's Boutique – This is the gift shop at the Hermitage Hotel. This is the best shop in downtown! It's small but is has books, candles, a few clothes and they are all local goods.
For the full episode on Nashville or all the other things we love about life in the South, check out Steel Magnolias Podcast! New episodes every Tuesday!
PEACE BE WITH Y'ALL!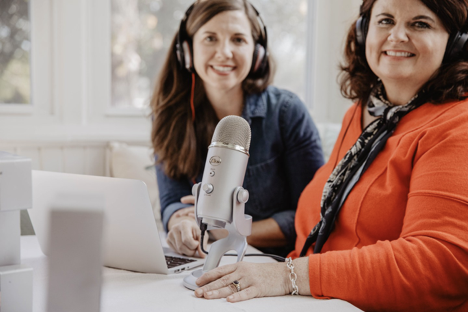 SISTERS AND CO-HOSTS LAURA BETH PETERS (LEFT) AND LAINIE STUBBLEFIELD (RIGHT)